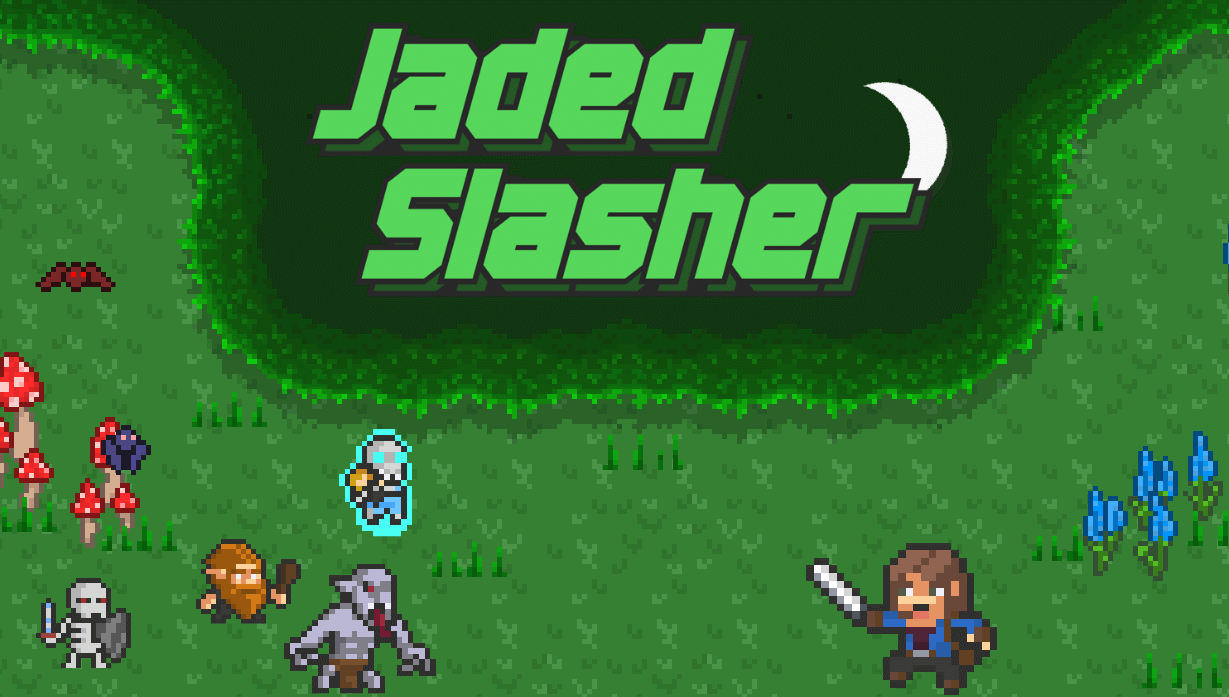 Jaded Slasher is now available to play!
Welcome to the world of Jaded Slasher!
After the Wicked Witch chases you through the around the world, you must unlock rooms, level up, and beat those darned enemies that stand in your way! Slash your way through over unique rooms with enemies, fellow adventurers, questers, and more!
Upgrade Your Skills
The more you slash, the more EXP you gain! The player can level up and enhance their skills with skill points. Will you invest in health, defense, attack, or maybe luck? You can spend your hard-earned coin on upgrades through the shopkeepers as well!
Quest with the Quest Masters to Get Ahead!
Visit campsites to speak with quest masters, healers, shopkeepers, and other NPCs. Quest masters offer a selection of randomized quests that allow you to earn bonus EXP and Coin while you slash away!
Beat The Wicked Witch!
The witch waits for you at the end of the road! See if you have what it takes to challenge her and un-block the town!
Discover Hidden Bosses...
Two bosses lurk around the less traveled paths of the world! Be careful, these bosses aren't to be messed with!
Jaded Journey features...
60+ Discoverable Rooms.
65+ Encounterable enemies.
30+ Unique NPCs to talk with.
50+ Randomized quests between all zones.
3 Bosses, two hidden throughout the game.